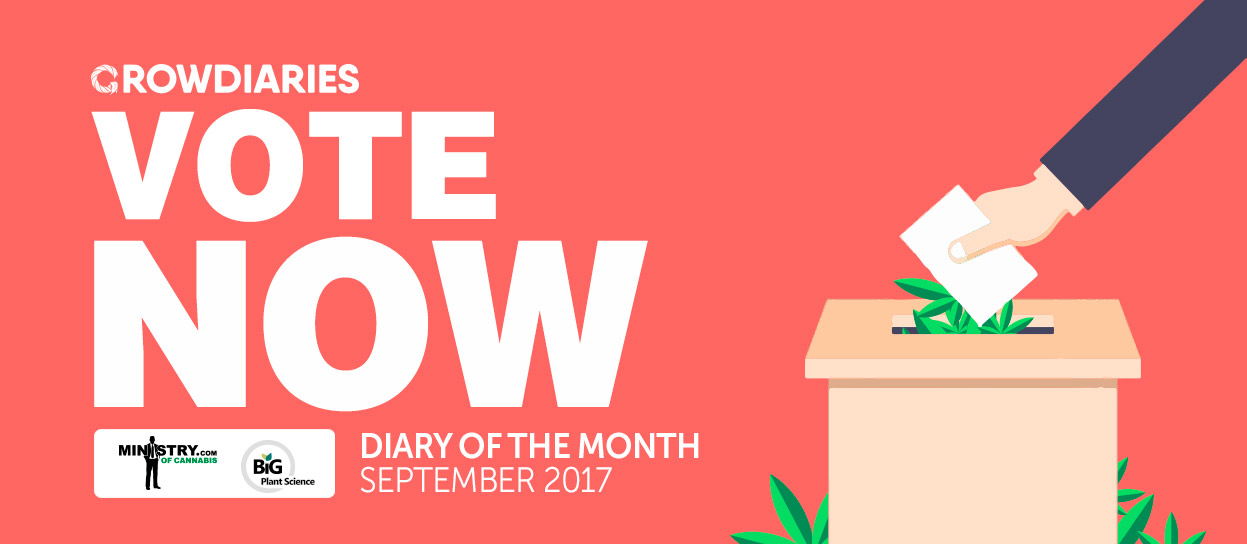 This summer season was amazing! Just look at these beautiful Diaries! Only our community can harvest so rich in September! We are very proud of each and every one of you. Hard work is always rewarded, and this month our sponsors have got a ton of prizes for those TEN BEST GrowDiaries keepers.
Ministry of Cannabis is here with their 25 Auto Blue Amnesia seeds!
And Big Plant Science got 2L of Power House, 1L of Calcium Plus, 1L of Micro Power, 1L of Bud Explosion, 1L of Stimulus, 1L of Aroma Boost, 199g of Premium Mykorrizia and 12 BiG Canna Plugs!
Vote NOW for the most outstanding Diary if you are a Newbie, you get 3 votes if you are an Apprentice, and 5 if you are a MASTER! You have 10 days to investigate each Diary and choose the one that you like the most!
Please do not beg for votes, Growers! It appears to frustrate the community, and we want all to stay happy here. Good vibes only!
Good luck to all, Family!
GD Team