FoxFarm Tiger Bloom is produced for soil and hydroponic systems. It is a powerful, fast acting, with high phosphorous concentration fertilizer that also contains just the right amount of nitrogen and many trace minerals for plants.

Soil feeding schedule: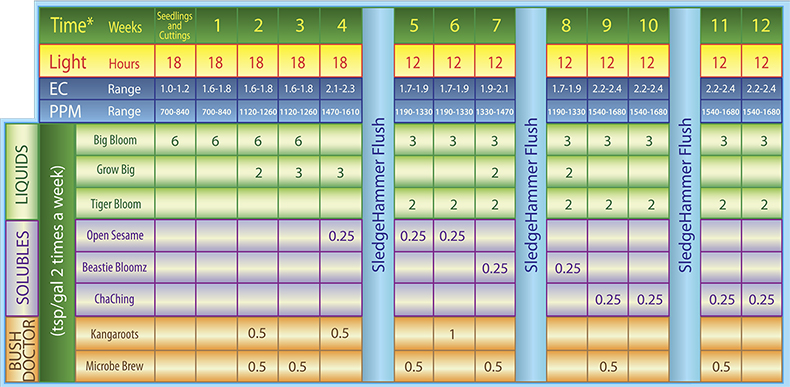 Hydroponics feeding schedule: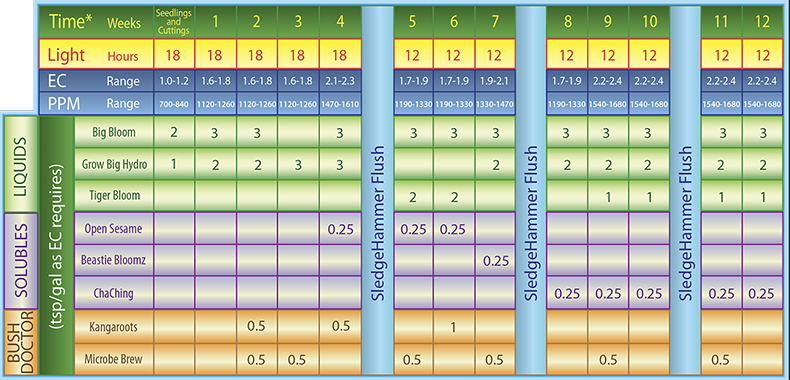 Consist of: Calcium nitrate, magnesium nitrate, ammonium nitrate, ammonium phosphate, potassium phosphate, potassium nitrate, earthworm castings, Norwegian kelp, iron EDTA, zinc EDTA, manganese EDTA, copper EDTA, chelating agent, disodium ethylenediamine tetra acetate (EDTA), sodium borate and sodium molybdate.