Strain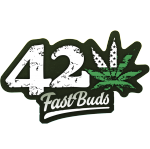 I will have to update on the smoking of these Cookies, but what I can say is these babies are extremely resilient to stress, I topped her because of the unique tri-cola on the 5th set instead of the normal Y cola(when you top). And I even spread her canopy apart with LST strings and she still responded quite impressively.:ok_hand: Overall the grow was fun and I WILL be doing it again!:ok_hand:
The Outcome
What's on the scales?
Bud dry weight
What's on the scales?
Bud dry weight
Harvested
1 plant
Number of plants harvested
Light
600 watt
Total light power used


Tastes like
Earthy
Herbs
Pine
Feels like
Hungry
Relaxed
Uplifted
Dry mouth
Nutrients
Commented by
GreenFingers420
Well it was a fast strain just like they say, it comes and goes in 8 to 9 weeks easily, I just added a week to fatten up the buds, I am very impressed what these boys in Cali are creating, kudos FB! I am sure I will be satisfied once I get to actually taste my cookies.

PS - does anyone know if i input my Grow room size correct, my tent is 80cm x 80cm x 100cm, thanks for any help!:yum:00