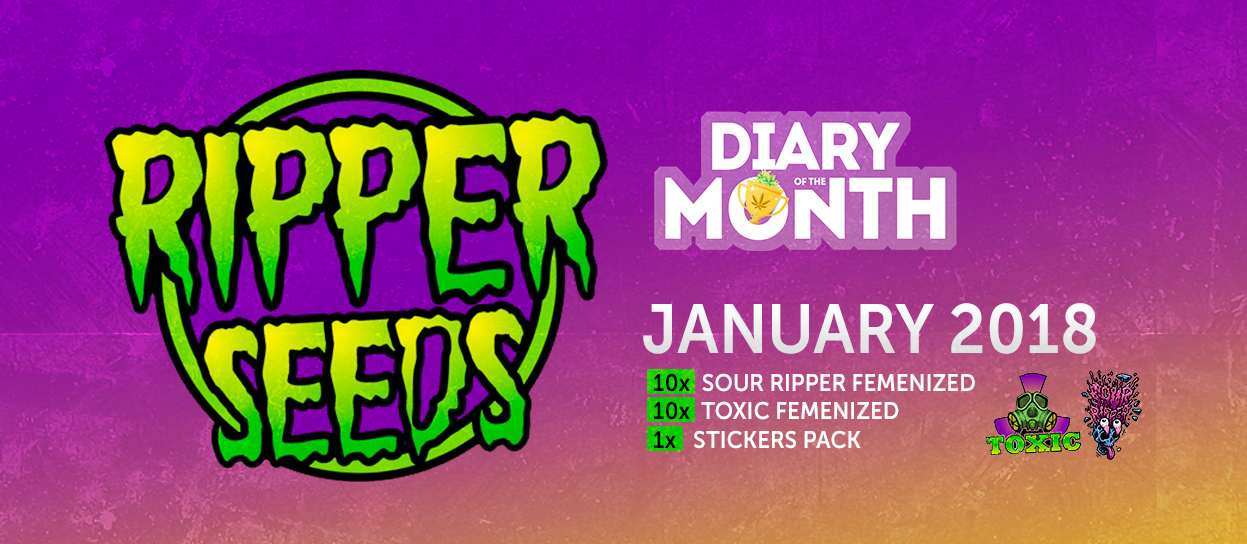 Excited for January? Who is planning on harvesting this month? Get your Diaries ready because you'll be ripped if you wouldn't join this month's 'Diary of the Month' with Ripper Seeds!
Here is what TEN best Diaries will be getting by the end of the competition!
10 Sour Ripper femenized
10 Toxic Femenized
stickers pack
Grower of the Month will get an additional Ripper Seeds T-Shirt! Yay!
Who's excited?
GD Team is always excited to see your work, Family