Strain

Easy to grow, took to LST well and gave lovely results!
The Outcome
What's on the scales?
Bud dry weight
What's on the scales?
Bud dry weight
What's on the scales?
Bud wet weight
What's on the scales?
Bud wet weight
Harvested
2 plants
Number of plants harvested
Light
100 watt
Total light power used
Tastes like
Herbs
Sour
Woody
Feels like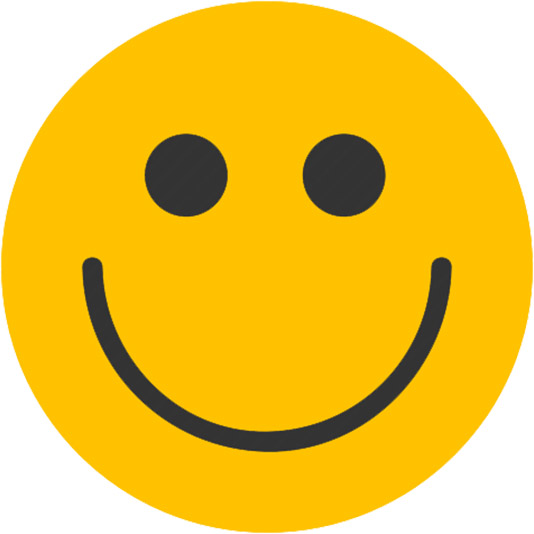 Happy
Relaxed
Uplifted
Dry mouth
Pain
Nutrients
Lights
Tents
Commented by
MrStinky
Update 14th September 2021 - Harvest day for Lefty:

Lefty has finally come down today, that marks the end of a chapter in The Chronicles of MrStinky.

She was big. She was slow. She was, and forever will be, Stinky (kinda reminds me of an old flame).

Firstly, big shout out to everyone who encouraged me to grow Lefty out when I was thinking of removing and replacing back when she was a wee mutant. Your benevolence kept her in the pot and scored me a sweet harvest.
Growers, I salute you (with joint in hand, of course).

That scrog net sure is starting to come in handy as a drying rack too.

Chopped at about 75% milky, maybe 3-5% amber and the rest clear, I am getting old and love the rushy feeling, it breathes some life into these bones o' mine. Would have preferred more cloudy but ran the risk of more going amber, I don't need any assistance falling asleep.

Final results:
Chopped weight: 360g
Wet Trimmed weight: 250g (nice manicure too)
Dry weight: TBC - I didn't water her for 5 days now so expecting maybe 70g or so when she's dry

Drying conditions will be approx 21-22oC and around 60-62% RH.

What a great experience I had with this grow, when I finally realised that a lifetime in the garden outdoors is just like inside, I (think I) figured this gig out.

Following harvest date 5th September 2021:

Righty has come down today, she had not faded all the way but was getting some some ambers (maybe 2% amber / 85% cloudy) so I decided it was time to chop cause I love hype energy and not feeling like a red-eyed cabbage.

I loved this grow from the start and love the results at the finish.

Righty appeared to be a ruderalis heavy pheno and blazed through to harvest in just under 10 weeks - scouting around forums, the general harvest window is 8-12 weeks so I am pretty much slap bang in the middle.

280g wet before trim (main stalk still attached)
200g after a wet trim and some nice chunky buds.

---------------------------------The End------------------------------

Thanks to RQS for their years of dedication and hard work developing some truly fantastic genetics, I am really looking forward to getting stuck in to the 'Aurora Ruderalis' that is the legendary Northern Lights (auto). Luckily enough, cause if the staggered harvest, some is ready to go!

Thanks to the community for the answers to the questions (although they were few and far between this time!).

Thanks for staying tuned,

You stay classy, GD Community

See ya next week! :D
Smoke review
Lovely plants to grow.

Started off quick to germinate, grew nice and steady up to flowering stretch and then exploded, even with LST the tallest cola was up at 55cm from the base of the stalk.

Solid plants, great yield, lovely smoke that doesn't knock your block off but still has a kick to it.

I will grow again.
Grow Questions
MrStinky
week 7
started grow question 1 month ago
Defoliating dense bushy auto for airflow? About 2 weeks to harvest
Does anyone think I should defoliate righty a bit? She fattening up well about 2 weeks to harvest.
I am concerned about budrot as my temps great for VPD but canopy is dense so I am wondering about defoliating lightly for air flow. 2 plants in diary, not the one in the cover image
Resolved
Techniques. Defoliation
Show all Answers (2)
Aquemini
answered grow question 1 month ago
When it comes to end game defoliation that's called selective defoliation. Many people do this,myself included. The key is only remove 2-5 leaves each day for the next 2 weeks. Only remove leaves blocking good buddies. Only remove fan leaves, never sugar leaves. Go slow, if you take to much to fast they will hermie. Selective defoliation and normal defoliation are not the same thing. Your last heavy defoliation should be week 2 of flowering
MrStinky
week 8
started grow question 4 weeks ago
Cal / mag def? Coming into wk5 of flower - symptoms of both
This look like a Ca/Mg def to you guys? About to go into wk 5 of flower and symptoms slowly intensifying.
Wondering if this is 'terminal diet' related and shes just gonna start fade or if just a deficiency to correct, any earlier I would try fix but at this point...what you think
Show all Answers (4)
It's an auto! You should be finished in 2/3 more weeks—- I would just leave it and monitor the ph. Autos are more touchy to nutrients. That looks like fade and temp