Strain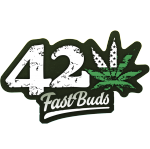 :trophy:FastBuds California Snow... What a FUN cultivar to grow! She ran on 'autopilot' for the majority of the run, super easy to cultivate. Nineteen hours of light, water with 6.5ph, feed every 3-4 weeks...Doesn't get much easier than that my friends!
After 10 weeks from seed and 41 day in flower she yielded some spectacular frost coated nugs that were super easy to trim (except for constantly having to clean off the resin from my trimming scissors), had a super strong aroma of sweet fruits with a slight hint of sourness that you could sometimes detect, and I'm sure the aroma will get more complex as the flowers cure over the next month or so!
Smoking a 'Test Bud' revealed a taste that mimics her aroma leaving a delicious sweet taste lingering in your mouth after the exhale. The effects come on immediately, first feeling it behind your eyes and then begins to wash over you like a wave.... This stuff is STRONG! :stuck_out_tongue_winking_eye: California Snow will be a great daytime smoke, especially for being in a social gathering or just just hanging out with some friends!
I'll definitely be running Cali Snow again soon as I know I'll be smoking the hell out of this batch when it's cured. Highly recommend this strain for beginners all the way to expert growers.... NO disappointments with this West Coast girl!!! :sunglasses::+1::green_heart:
The Outcome
What's on the scales?
Bud dry weight
What's on the scales?
Bud dry weight
What's on the scales?
Bud wet weight
What's on the scales?
Bud wet weight
Harvested
1 plant
Number of plants harvested
Light
600 watt
Total light power used
Tastes like
Fruity
Sour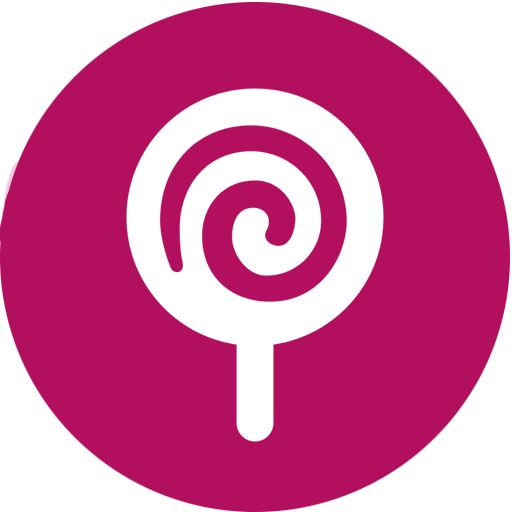 Sweet
Feels like
Energetic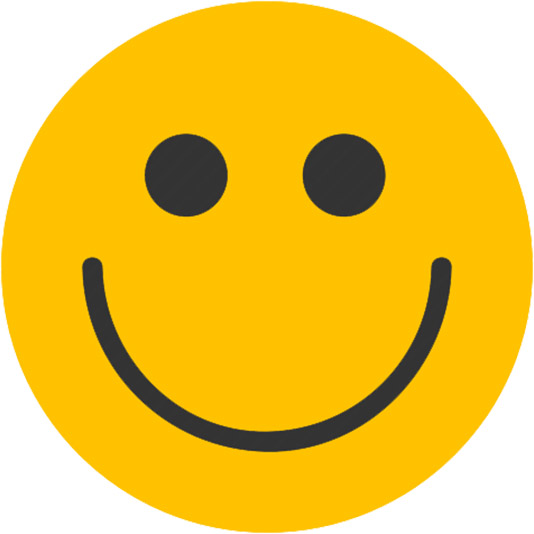 Happy
Relaxed
Dry mouth
Depression
Pain
Stress
Nutrients
Tents
Commented by
TheCannaProphet
*Note: The wattage listed was incorrect. I used a 360w UnitFarm LED for this grow so the gram per watt figure will be inaccurate. Thank you :sunglasses::pray:

:trophy:FastBuds California Snow:trophy:

My Setup:

Planted into Jiffy Peat Pellet that was hydrated with de-chlorinated water with SuperThrive added then ph'd to 6.0 @ 80℉ where it took 3 days for her to break ground.

Grown 100% organic in 4g fabric pot by Gronest filled with Mother Earth 70/30 Coco/Perlite medium amended with (my 'Secret Recipe): 2tbs/g of Down To Earth 4-4-4 / 2 cups/g of Earthworm Castings / 1tbs/g of Dr. Earth Flower Girl 3-9-4, 1tbs/g of Dr. Earth Bat Guano, 3/4 cup of Down To Earth Azomite and 1 tsp/g Down To Earth Fish Bone Meal.

24hr light cycle during Germination / 19/5 light cycle for the remainder of the run under UnitFarm's UF-4000 and UFS3000 LED's which I have to say just blew me away with the results they gave!!!
If you're on a budget and want a light that is about as low profile and cool running as they get you really need to check out UnitFarms lights. Believe me... I run a pair of HLG 650R's and a HLG 225 in my 4x8 so I'm no stranger to 'high end' lights but lemme tell ya, these two UnitFarm lights absolutely blowup my 4x4 and don't overheat the tent!

She received straight water ph'd @ 6.2-6.8 when needed and weekly Compost Tea's for the entire grow which is one of the beauty's of growing 100% organic, you establish a microbial colony in your medium, then feed the microbes every 3-4 weeks keeping them fat and happy... They, in turn, through their life processes take care of feeding the plant. Pretty freaking cool if I may say so, and there's no simpler way to grow IMHO.

This Cali Snow's structure was perfect didn't require me to top or LST this plant, only tucking shade leaves that were blocking light penetration. She grew tall with wide node spacing allowing for excellent light penetration making her a growers dream, low maintenance, extremely tolerant of temperatures and disease/pests ) and a healthy yield of some FANTASTIC smoke...What more could you ask for? :heart_eyes::sparkling_heart:

All in all, this strain has made it's way onto my 'list' and you'll be seeing it run again by me for sure as she's a hard one to stay away from! I highly recommend this one... Go grab some and put a huge smile on your face too! :grin:
Smoke review
:trophy:FastBuds California Snow:trophy:
The iciest queen from the Golden state!

+The best from Cali.
+A superb strain bred from exceptional Californian Sativas and FastBuds Autoflowering genetics.
+Insanely resinous flowers.
+The crazy trichome production shows its potency without even smelling it.
+Just like biting an apple. The delicious mix of sweet candy and sour apples will leave you wanting more.
+Sky-high. A very euphoric and long-lasting head rush, great for social scenarios.
+Super frosty. Guess where this strain got the name from? The buds.
--------------------------------------------------------------------------------------------------------------------

The Spec's:

Taste: Sour apple, Candy, Sweet
THC: Up to 23%
CBD: < 1%
Harvest EU Indoor: 400 – 550 gr/m2
Harvest US Indoor: 1.3 – 1.8 oz/ft2
Harvest EU Outdoor: 50 – 250 gr/plant
Harvest US Outdoor: 2 – 9 oz/plant
Size: XXL
Height: 80 – 130 cm
Height US: 31 – 51 inches
Flowering: 9 – 10 weeks
Room: Indoor/Outdoor
Gender: Feminized
Genes: Sativa 70%/Indica 30%
Genetics: USA, Californian auto
Autoflowering: Yes
__________________________________________________________________________________________________________________________________________________________________________________________________________________________________________________________________________________________________________________________________________________________________________________________________________________________________________________

Strain Description:

Californian Snow Auto is the result of a cross between a Cali' Sativa and FastBuds Autoflowering genetics. The result is a snow-capped plant with a frosty main cola, 23% THC levels, and strong sweet and sour taste and fragrance. An easy-going Sativa that'd be great for beginners.

Bud description: Frostbitten buds...These nugs will boast a rich green color that'll be glazed in a thick layer of white crystals, showing its potency even before being smoked.

Smoke report: High as a mountain. A very heady euphoric high. Uplifting and vitalizing, this strain is ideal for anyone looking to have great conversations at a social event or for some creative writing or drawing.

Plant Appearance: Staying true to her Sativa heritage, this plant will grow tall with a large internodal spacing with plants attaining 1.3m in height. Cali' Snow develops a large main cola with some side branches, all densely frosty crystals, from the sugar leaves to the buds themselves.
*The above Strain Information/Description courtesy of FastBuds
__________________________________________________________________________________________________________________________________________________________________________________________________________________________________________________________________________________________________________________________________________________________________________________________________________________________________________________

My Setup:

Planted into Jiffy Peat Pellet that was hydrated with de-chlorinated water with SuperThrive added then ph'd to 6.0 @ 80℉ where it took 3 days for her to break ground.

Grown 100% organic in 4g fabric pot by Gronest filled with Mother Earth 70/30 Coco/Perlite medium amended with (my 'Secret Recipe): 2tbs/g of Down To Earth 4-4-4 / 2 cups/g of Earthworm Castings / 1tbs/g of Dr. Earth Flower Girl 3-9-4, 1tbs/g of Dr. Earth Bat Guano, 3/4 cup of Down To Earth Azomite and 1 tsp/g Down To Earth Fish Bone Meal.

24hr light cycle during Germination / 19/5 light cycle for the remainder of the run under UnitFarm's UF-4000 and UFS3000 LED's which I have to say just blew me away with the results they gave!!!
If you're on a budget and want a light that is about as low profile and cool running as they get you really need to check out UnitFarms lights. Believe me... I run a pair of HLG 650R's and a HLG 225 in my 4x8 so I'm no stranger to 'high end' lights but lemme tell ya, these two UnitFarm lights absolutely blowup my 4x4 and don't overheat the tent!

She received straight water ph'd @ 6.2-6.8 when needed and weekly Compost Tea's for the entire grow which is one of the beauty's of growing 100% organic, you establish a microbial colony in your medium, then feed the microbes every 3-4 weeks keeping them fat and happy... They, in turn, through their life processes take care of feeding the plant. Pretty freaking cool if I may say so, and there's no simpler way to grow IMHO.

This Cali Snow's structure was perfect didn't require me to top or LST this plant, only tucking shade leaves that were blocking light penetration. She grew tall with wide node spacing allowing for excellent light penetration making her a growers dream, low maintenance, extremely tolerant of temperatures and disease/pests ) and a healthy yield of some FANTASTIC smoke...What more could you ask for? :heart_eyes::sparkling_heart:

All in all, this strain has made it's way onto my 'list' and you'll be seeing it run again by me for sure as she's a hard one to stay away from! I highly recommend this one... Go grab some and put a huge smile on your face too! :grin: