Strain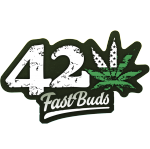 Have not smoked yet unfortunately. Just hanging in the drying cupboard along with the orange sherbert. Both smell extraordinary but I think I prefer the smell of the orange sherbert but this one does smell beautiful also. So sweet but skunky. Amazing. Really looking forward to these buds grown under a more powerful light.
The Outcome
What's on the scales?
Bud wet weight
What's on the scales?
Bud wet weight
Harvested
1 plant
Number of plants harvested
Light
300 watt
Total light power used
Feels like
Nutrients
Lights
Commented by
Rabidreject
I must say, I really liked the output from my new light. I honestly think it really improved my grow.

It actually reminds me of when I changed from growing under a CFL to LED. It really stepped up the quality of the cannabis I am harvesting.

Now that I have cut the other two pla