Strain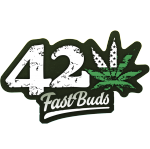 I have tested these buds twice so far. The smoke isn't too strong with a nicely rolled joint. I would recommend this at night with a good long movie. The high is intense for about 2 hours and then goes away. I did have an appetite and very dry eyes. My mind wasn't racing so I can conclude that this bud is good for decreasing anxiety. I did get sleepy after the hight and I didn't do much besides lay around and relax while watching a movie.

Growing this strain was pretty much as expected. The strain worked very well with LST and produced dense buds.
The Outcome
What's on the scales?
Bud dry weight
What's on the scales?
Bud dry weight
What's on the scales?
Bud wet weight
What's on the scales?
Bud wet weight
Harvested
1 plant
Number of plants harvested
Light
250 watt
Total light power used
Tastes like
Chocolate
Earthy
Pine
Feels like
Hungry
Relaxed
Uplifted
Dry mouth
Nutrients
Commented by
MaryJaneBoston
I would like to grow this strain again. I have a couple of beans left so I'm a lucky grower. This plant goes through its Flowering Stage really fast. I'm guessing that why they call them FastBuds. Seriously, C.A. finished up a whole week and a half before the others that I planted at the same time. The aroma of chocolate is impressive but diminishes when you smoke the flower. I will have to squish out a couple of nugs into rosin and get a #fullmelt test going. I always find that a dab will tell you more about the terps than you'll ever get smoking the herb. I'm not planning on sending a sample into the lab for test and I'll just guess that this strain's percentage is around 16% THC and very low for CBD.
Smoke review
Grow Questions
I think that C.A. is actually FastBuds latest release, Zkittlez Auto. Am I correct? https://2fast4buds.com/seeds/zkittlez-auto
Resolved
Techniques. Defoliation
Hello ! You are right , if you clic on the strain name you will be redirect to the strain page and you can see that the Zkittles already won a prize when it was the C.A ( hawkbo did it ) :grin::+1: