Strain

Well this was a weird 1. 135 days nearly growing. That's a long time for an auto. And she was starting to show it. Because the roots grew through the air pot grate and started drinking from the plate on wk5-6 it was like a mini DWC and turned the plant into a monster half way through leading to lots of underdeveloped bud because I had no idea it was going to get that big so I didn't do that much LST and it was too late by the time I noticed she wasn't going to be a small plant. I'd leave the run-off and any time she was hungry she drank. 3 part Harvest in all. 420 wet well 410 and around 10-15g wet in testers before 1st harvest. Then off the 2nd harvest it was 105 wet that's a total of around 530 grams wet. The 1st harvest gave back dry 97g dry from 410-430 and the 2nd was 20g dry from 105. I havent been able to get the wet weight from the 3rd part as I hung dry the whole plant. I'm guessing it'll be around 120-150 wet so in total I'd say it'll be around 660 wet, so far for dry I've gotten around 130g from 2 harvests and testers. I'll put in the real Dry weight after I trimmed up the 3rd part of her after she's been drying after 4-7 days. Will be hung in open tent in 60%RH 21c temp.

She was let rest for 24hrs and I gave 1L of water before harvest today to prolong the drying time and increase terps and draw in as much goodness to the bud as possible. Never fully trim your bud before you dry it, espically the sugar leafs as the bud draws in all sugars and increase taste and smell profile. I'd say I'll get around 150-160g dry when this last part is done.

Was a lot of fun to grow, I learnt so much from these 4 grows. It's been a real fun experience nearly as good as smoking the end product, (nearly). She's a real easy plant to grow in coco needs a cal mag supplement with base nutes and a decent micro nute. And if you are growing in soil get a good enzyme. You can use a root stim in coco but as for pure enzymes they really need soil to work best in, they work and all but they do better in soil. She takes LST/HST like a champ. My plant needed to be supercropped as the colas were getting too long so I bent them over so show them to the light. Go back over my wk 15 and you'll see her full size, she got so top heavy she HST'ed 3 colas and 2 stems. Thankfully I was able to get the RH lower in time to get decent bud as she's not mad about high RH, as I seen this is my zkittkez organic which finished up 6 wks ago and went through 60+ RH right up until harvest nearly. Was ok bud and all but didn't come close to the strength to this. As it was a 3 part harvest the 1st 2 harvests have given 2 dif types of zkittlez the 1st leans more on the indica side 75/25 But the 105 g wet came out 50/50 And has a much more full bodied high.

Will be good to grow again as a much more experienced grower, I'll knock it out of the park for sure. But for a 1st grow 150+g of dank bud is pretty darn good. When this last part in finished I'll put up a detailed smoke report. And what G/W I got from all 5 plants under a 100 watt in a 70x70x160
Thanks for reading.

Total from all 5 plants. 354 from a 100 watt light. 3.54 G/W. Not to bad from a 70x70 space and a beginner.
The Outcome
What's on the scales?
Bud dry weight
What's on the scales?
Bud dry weight
What's on the scales?
Bud wet weight
What's on the scales?
Bud wet weight
Harvested
1 plant
Number of plants harvested
Light
100 watt
Total light power used
Tastes like
Berries
Earthy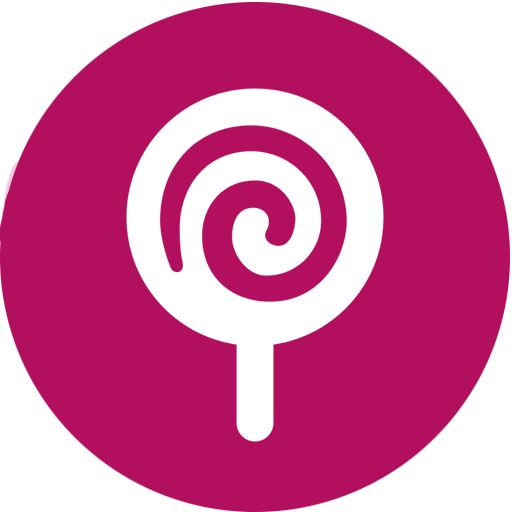 Sweet
Feels like
Hungry
Relaxed
Sleepy
Dry mouth
Insomnia
Stress
Nutrients
Lights
Tents
Commented by
gottagrowsometime
135 days 3 part harvest 1st was wk 16 430 wet= 97 dry: flowering 60+ days. 2nd part 105 wet= 20g Dry 3rd part well, I got a weight after 5 days of drying. It turned all the white hairs all amber and it actually finished off perfectly. The wet weight was a lot more than I was guessing. I got nearly 55g dry + 3 grams I've been picking up the last 2 days on bits that dried earlier as I hung it in my grow room. RH was 60% temp 21c. Had to remove nodes on the outside to allow the inner buds to dry. 40% was dry on day 3.5 rest took another 1.5 days to dry. This time I didn't over dry it. Still a nice bit of mostiure in it. I'd say the weight wait on this one was 200+ gave back 58Dry..

Was a task doing a 3 part harvest between partly flushing, restarting and then flushing and restarting and then finally I gave her a 10 day flush on flawless finish. She was dying off, showing she was coming to end of life. Really happy with the results of her, nice to get a decent amount of bud from the jars. This 1 plant will probably give more than the other 4.
Smoke report to follow soon.

Thanks for following, reading and commenting.

Be sure to like so I can visit your diaries

gottagrowsometime
Smoke review
Well, what A plant. 3 harvests in total. Wk 16 wk 18 and wk 20. Was showing signs of end of life. 130+ days. If I'd of known she'd of been that big I'd of lollipoped her to get denser buds on top. Anyways 1st harvest 410 wet into 97. 2nd harvest 105wet into 20.5. 3rd harvest unknown, guessing 200+ wet got 55 dry back, this bud was slow dried and is by far the strongest. And about 30g wet in testers from wk 15 to wk 19 got 12 back from that. When I chopped she was 95% white with 1000s of white pistils that ALL turned amber on day 3 of drying I noticed her orange hair have a look at the wk before all white then amber, just shows she was 100% done.

Bud is much nicer from 3rd harvest but has more of an earthy tone than the sweet zkittlez smell which the 1st 97g has been curing about 3-4wks now and about an oz left of B grade bud was more indica 25/75 sativa/Indica. The 20g from the 2nd harvest from the 105g is gone. That bud was very nice. Leaned more on the 50/50 sativa/indica but still not reaching its peak at 23% THC. And as for this bud, hmmm hard to say without curing which I will need to do. I thought a slow dried plant would give more of a rich deep smell. But the dehumidified bud/fast air dried bud had more of a fruity, citrus taste. I'll see after I cure her. But the slow dried stuff is at least 2-3 times stronger. The 1st splif sits you on your back and drys out your mouth. Meaning more on the 20/80 sativa/indica. I feel wasted defo up there, very close to A grade only thing that it's missing from being A grade is density. For the first few mins I got a nice head high but couch lock followed by, oh no, now I gotta get up and get something to eat, then it clicked, order food, and get my partner to deal with the delivery guy :rolling_on_the_floor_laughing:.

Really happy with how much bud I got of this 1 girl. Really really happy.
Grow Questions
PH Question.
Okay this might be a stupid question, bare with me, I'm new to this. So, it says ph on the sides of some bottles some are 3.5 but go all the way up to 7.8. How will this effect my set ph 6.3 ph setup I'll be using before I put the nutes in. Will I have to add ph down. Read down..
Show all Answers (3)
I check ec level before I add any nutes to get a base line then check again after adding.

I wait usually 15-20min and check pH with the tester and ph down accordingly I'm running hydro and I bring mine to 5.8 and let rise and lower as needed to allow all nutes to be taken in. Hope this helps!
Add Piana
Nutes question. So, my order finally came, and I have 14 AN. But my question is, though the 2 weeks of growth are over can I slip in a weeks feed of Pirana&Tarantula or will I just wait for the first 2 weeks in flower as directed by feeding chart? Will it hurt the process?
Resolved
Setup. Strain - Autoflowering
Show all Answers (1)
Hello Piranha & Tarantula are just friendly fungus and microbes that attach to the roots and help gather sugar for the plant. You can't hurt anything if you use it at small doses with every watering. Chuck.
Any answers? Luk compared 2 others
Does anyone have any questions to as why CBD HYDRO has looked like it's reached its full maturity, I know it's not going to get any bigger prob just bigger buds right? That can't all I'm gonna get is it? My others hydro looks ok, this has a full smell profile. 2nd pic okay!
Show all Answers (1)
m0use
answered grow question 1 year ago
Some plants mature faster then others, it the luck of the draw with autos.
Sometimes they veg for 3 weeks other times 7.

Your cbd is faster along its track then the zkittles plant.
It is not yet done though, Once buds form they will start to smell and get sticky.
If you growing the same seeds and strains you will notice some strain are more smelly then others or just have different smells. That's its Phenotype expression.
It looks like it will continue to thicken up and maybe grow a bit more taller but nothing crazy in term of height.

Keep at it, they are looking good.

Best Of Luck!