Strain
—GENERAL COMMENT—
Wow this run was painful with this girl, had high expectations as this strain is so respected and popular, the NL auto genetics from RQS is popular as a high yielding plant.
—THE GOOD—
Expect zillions of towers shooting up vigorously, and catching up with whatever you have in your grow space, seriously is insane, beautiful plant, this is the good.
Is a good strain for a stealth run, as the smell is very good flowery but mild and discrete, of course if you make 5 of this you need something like a carbon filter anyway, but 1-2-3 is ideal.
---WET WEIGHT---
541g
---DRY WEIGHT---
106g
The Outcome
What's on the scales?
Bud dry weight
What's on the scales?
Bud dry weight
What's on the scales?
Bud wet weight
What's on the scales?
Bud wet weight
Harvested
1 plant
Number of plants harvested
Light
250 watt
Total light power used
Tastes like
Flowery
Pine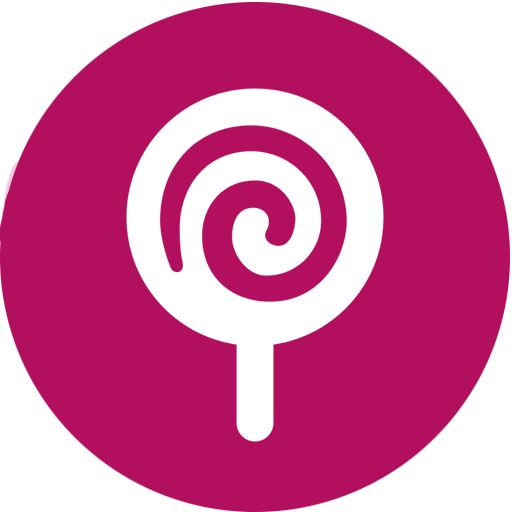 Sweet
Feels like
Relaxed
Sleepy
Dry eyes
Dry mouth
Nutrients
Commented by
CANNASIM

3 years ago
—GENERAL COMMENT—
Wow this run was painful with this girl, had high expectations as this strain is so respected and popular, the NL auto genetics from RQS is popular as a high yielding plant.
—THE GOOD—
Expect zillions of towers shooting up vigorously, and catching up with whatever you have in your grow space, seriously is insane, beautiful plant, this is the good.
Is a good strain for a stealth run, as the smell is very good flowery but mild and discrete, of course if you make 5 of this you need something like a carbon filter anyway, but 1-2-3 is ideal.
—THE DOWNSIDES OF THIS CYCLE—
Now lets speak about the downside and make some consideration about this run, so you may improve and prevent issues.
One thing to note is that i've got what i considere a bad phenotype, showing spotting since the first leaves and very sensible to about anything, water, light, nutes, ph, and so on, so for now i considere this strain not for first timers.
I fail to see a salt buildup in the medium, dropping the PH, and showing severe symptoms of Cal deficiencies since week 8, got very bad a few weeks later. I flushed when i had seen this issue but it was late, just too late.
Lost 70% of my top bud due to rot to complete the issues, what in between the base of my monster prize.
Autos are not something you play a lot with, you have to get it right the first time, a mistake and you start counting the losses in my case i estimate in 40% less yield, no locks and a healthy plant you can get more then 200g dry.
—THE SPECTACULAR RESULTS EVEN WITH LOCKS—
This girl gave me the pleasure of my best yield in a single plant yet, it is amazing. Her buds got medium and small, but heavy and dense, so smaller than the SKR cousin, but heavier. The aspect overall would be better and bigger in a flawless run.
---WET WEIGHT---
541g
---DRY WEIGHT---
106g
---UPDATE 2 . After harvest---
-A -Jaring
After drying till the stems almost snap, in a rack, I separed the flowers, weighted and jared for cure.
-B-Vape report.
Vaping this herb is a delight! Awesome taste, like candy! Super sweet, and a very pleasant body high, not too overwhelming, just a good balance. Using a new vape that takes vaping to the next level, the Volcano, just insane how good this device works, little herb lots of vapor.
-C-Joint smoke.
Let's say that smoking is a far different experience than vaping, effects come right a way, puff puff, and you feel, vaping is more like a ritual. The smoke is soft and will be better after cure, taste is the same overall but less intense, very sweet in my opinion.
-D-Bong hit.
Bong hits straight, a lot stronger than the joint, still very good and enjoyable, vaping still my preferred method.
-E-EFFECTS.
This is an auto indica, so the genetics are mixed with ruderalis(20%), this engages a bit more CBD in the mix than the classic photoperiode NL, THC wise is around 4% less from one to the other.
The effects are really good, a nice body high, a bit of brain comes along not too narcotic though, good to relax and have a good night of sleep, wouldn't be the strain to party in my opinion, is more a smoke and chill one.
Potency could be a bit higher just a bit, and would be perfect, anyhow, smoking is satisfying as well as the yield.
Side effects for me are just the dryness, eye, nose and mouth, always get that plus munchies that makes you eat the hole house down, lol, even the bricks, structure, and people inside, so be prepared for that. ;)

---UPDATE 3 . Conclusion---
After the first milestone of curing smoke is getting on point and the aromas really come out in a characteristic way, candy sweet flavor is accentuated and really good, as well as a more smooth smoke/ vapor, and the effects are consolidated.

I added some bud samples selected aleatory in my jar, bud structure is dense / compact and long.

This concludes the diary, and comments, i may post a recap video as the SKR, in the days to come.

Thanks for passing by! :upside_down_face::+1::skin-tone-2: Happy growing!