Strain

Harvested at 95 days that's 13 weeks and 4 days ! These cookies are super tasty ! Grew great from seed, sprouted up within a few hours. Grew out nicely, sprouted strong, got to nice little seedlings, and before long the plant was making fat indica leaves and growing out into a plant. basically it does take well to LST, it did like the extra CO2 but it's low maintenance in the sense it doesnt take many nutrients to get to that sweet sport for growth. takes a bit more micro that your usual. Grew out 13 weeks, but it can go longer depends how you like it. This plant hits flower then stretches , likes extra micro and sulfur, PK is a must too ! Anyway starts pushing out these "cookie strain-like" flowers, nice and dense, great calyx to leaf ratio, then the trichs start reaching out and rippen as expected, curl in nicely and cloud it up. one thing i did notice is the trichs when they turn amber turn a real light amber so keep an eye out for some beige-ey trichs ! came down in 13 weeks, dried nicely got some nice bud, loads of pistils, dried for a long time then jarred and cured. Loads of trichs that just dust off the buds now, it's frosty a lot lol . As it cured the berry aftertaste came to the foreground. I got pretty lucky three seeds three phenos in terms of taste ! The Biotabs one is fuly berries, smells like berries in the jar, in the grinder and in the smoke. a bit creamy on the inhale, full on almost synthetic tasting red berries on the exhale, but it's got this caramel taste on top of that, simply amazing. The Mr. B's one is more creamy all around, and nice smooth smoke, berry aftertaste. The vertafort one is baked goods smoke then a very interesting blueberry yoghurt aftertaste. smels like rotten blueberry bagels in the jar and fresh berries in the grinder. Leaves a real nice taste in the mouth after the smoke. Just berries, but when you taste it you kind of smile because the taste is so nice lol . Anyway the high is relaxing, real uplifting too, like you get a silly grin on your face for a couple hours. The high's a bit psychedelic , more than the usual lol, like wierd things will happen to me when I smoke this, like I'll bump into a neihbour and they'll open up to me or this other time this delivery dude had to drop something off, and he ended up staying over and enjoying himself at my place from like 6pm to 1.30am ... i remember that night lol, i eventually offered him a smoke and he took a drag and his expression just changed like he had never tasted weed that tastes so nice in his life lol That was after only 2 weeks of cure ! Anyway smoke so smooth, tastes great, strong, one joint will set me up nicely, two and i'm in the zone, three and i'm taking a nap lol . This one's a yielder too ! much bigger than the GSC it grows more like a blueberry, that means bigger colas, more flower nodes yet that gorgeous GSC flower structure. bag appeal is decent,the biotabs one is more calyxy than the rest the mr.B's one has madness amounts of pistils compared to the others. the frost level makes the weed look lighter colored than it is, loads of pistills, crunches up nicely but it's still sticky then it puffs out nicely in the grinder, snow white ash, smooth smoke. It's kind of a tough thing being a GSC cross because you're always gonna be compared to the GSC, which is such an iconic genetic. The Auto Colorado Cookies are nothing like the GSCs and maybe that's alright because they taste amazing in their own right and they've inherited that potency too. High is elated , visual af, and relaxing. Lasts about 2 hours for me then it's nap time. The way these are, if you like weed that tastes amazing at the rec-shop potency level then this is for you, easily rivals GSC-crosses i've had from dispensaries in terms of taste and potency. It's a good weed to zone out on a great weed to pass out with. A hat tip to Dutch Passion for these, I'll be growing their line up for sure !
The Outcome
What's on the scales?
Bud dry weight
What's on the scales?
Bud dry weight
What's on the scales?
Bud wet weight
What's on the scales?
Bud wet weight
Harvested
3 plants
Number of plants harvested
Light
600 watt
Total light power used
Tastes like
Berries
Cream
Fruity
Feels like
Creative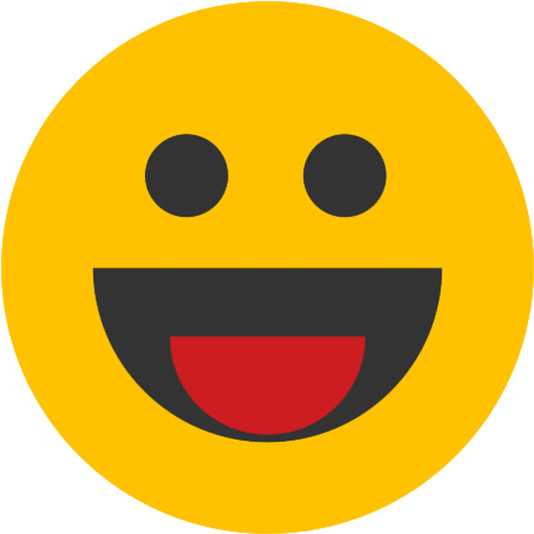 Euphoric
Sleepy
Dry eyes
Dry mouth
Insomnia
Nutrients
Commented by
Bulbi
Well this was quite an experience, from the nice box the dutch passions come in to the germination , vigours sprouts came about, and took well to transplant. Potted each of these into their own soil and peat mix, layered seven of each i think with perlite. they got CELLMAX soil, best soil I've ever used for sure, it's horticultural soil so it's been steamed meaning no pollutants and no pests. The room itself this time i had reworked a bit, still loads of bends on the tubes though, but had a proper intake this time with a fine mesh filter so nothing got into the room. Had the pots elevated only by the time flower came around same for the CO2 so I only had a few good weeks with it. Didn't kill the plants though, so I'll review using it in my Six shooter diary, check it out . Anyway these plants veged out , and in the first weeks had the light too high for how strong/weak it was (it's crazy how close you need to have it actually!) and the little seedlings stretched some, so I LST'ed all of them. They all took to LST really well actually. The biotabs plant was the first one to sort of musle through her bindings, and i ended up feeling sorry for it and removing them thinking the bend was mostly done anyway. It didn't help that this was a corner plant and I just didnt really have access to it as nicely as the others. Anyway the LST wasnt done though and the plant fully redressed showing only a little bend towards its base at harvest time. The Mr. B's showed the best results on LST. It got bent 90° then grew out but managed to stick it's main cola out just in time i guess, so it had several mains maybe 3 maybe 4 and several side shoots. The Vertafort one took to LST the worst of the three (through no fault on vertafort's nutrient's part!) It basically got bent 90° but got held down too much by the bindings , and being a corner plant simply it got less light the whole grow, being overtaken by the other plants in the tent. Through veg though these grew to nice busheles, each in their own style, pushing out fat indica leaves , mostly being kept at appropriate VPDs. Note that the temps i've recorded are for maximum temperatures hey ! Anyway it I ended up with an uneven canopy by the start of flower stretch due to the different LST styles and the different growth rates, the vertafort one being basically stunted. During flower stretch these stretch ! lol doubled in size at a steady rate I can tell because the biotabs one was basically no longer LST'ed right? Anyway way blueberry styles not so much auto gsc styles that much I can tell you. The longer side colas a great too, they're much longer than the GSC's side colas and they have two or more flower nodes more each. By week 4 of flower the Mr. B's started to look pro, with a nice canopy and several distinguishable mains sticking out from the bush. The vertafort one was a corner plant so I just paid less attention to it - too bad for me ! Anyway the flowers themselves started to emerge with a calyx to larf ratio of 1:0 for the biotabs ones, and I started getting stoked. I could already tell from the squeeze that these would be nice and dense nuggy nug nugs just like I like them. The Mr.B's one was different though, the flowers grew all up and down the colas like they were all filled up. The sugar leafs themselves were like non-existant on Mr.B's but long and thin on the Mr.B's. Then the stacking began, last quite a while to finish up and rippen, i'd say from week 8 through 13. The trichomes reached out, filled up some, curled, in and were full white. I noticed some amber trichomes and it was time for the chop !

Throughout the grow I tried something new. From joining GD on my first grow I got loads of goodies from @Mrs_Larimar with the Mr.B's nutrients - thank you so much ! - and the biotabs contest , plus the Vertafort that came with seeds from the folks at Zambeza, Zamnesia, and RQS , all of these were dry nutrients, and I got those micro nutrients from my friends too. Great experience using dry nutrients, much more affordable on the whole, easier to measure too. That didnt stop me from messing up a few measures though ! So For most of the grow I planned to add my own micro. I had four micro powders made. One green one for early veg with all the "rare metals" in it at 2% , a bio cal mag, white powder for veg and early flower and a cal mag and mag sulfur I meant to use during flower. So I ended up giving a quarted dose of the organic cal mag most of the time then in flower still had them on a quarter dose of cal mag sulfur before i realised and switched up too late. My whole micro line up i think would cost 10 dollars retain and I had plenty of it left over i think it should last like 4 grows. Not that I'll use it again unless i can get a steady supply - a the travails of the underground micro nutrient market. Worked great though, pH neutral, i used it as spray too, next time I'll mix in humic acid directly in the same feed, because why not and because I would have massively helped. Sometimes in flower i used only calmagsulfur and maybe I didnt mix it in very well but i would dump everything on anyway , a couple time I would check after water and the clumps had formed like 3 inch crystal formations on the top of my soil... Anyone ever seen that before? maybe it's a good sign idk, i usually tried plain water to dissolve them asap. The biotabs worked great on the Colorado cookies though, that much I can say, no excesses of any sort detected, leaves weren't too dark green at all. Mr.B's turned out a BEAST , but that could be from the LST aswell... the vertafort one ended up being a very healthy plant that never lacked anything either. Around halfway through flower I started traing the colas upwards where they were drooping on the biotabs plants and the Mr.b's plant, glad i did because i think plants like to make colas going straight up right? Chopped these at the top of week 14 which is 95 days from the moment i dunked them into the water kept a calendar which I'll show you. Hung to dry for 10 days, then jarred with the 62% boveda, burped

inspected daily for a week, then weekly for two weeks. I weighted what I kept lol , no small buds this time, finally my grower dream realized ! So happy i got two (maybe three phenos) because I loved the flowers on the biotabs but I also loved the yielding of the LST'ed pheno. Plenty of wasted cola space though if I'm honest, should have defoliated more, maybe done that just at the edge of veg or something, maybe next time I'll try to flux like @silky_smooth so I can keep them in veg longer and make me a couple beasts.

Had to travel to for two halfway through, so what I did was to put perlite in the trays, get the pots off their grills and onto the perlite then i bottom fed plain water, the idea being that the perlite would keep the water from evaporating from the trays too quickly, just as i was loading up the trays , the nex day I saw three thrips but they were flying all wierd and all strange so i thought maybe the airflow was f-ing them up ... and i had to leave anyway. Got back and the pots were bone dry but the plants hadn't died, and the temps were way up. I think the remaining perlite absorbs heat... Anyway started top feeding them again but by this time they were showing signs of stress especially the biotabs one, the mr.b's kinda recovered, and the vertafort was healthy enough it just looked like a bit of magnesium issue. May this could be a good technique for other folks to try. Like i said the perlite might absorb heat, so remove it when you dont need it anymore (i had issues with heat).

Over all these gens are yielders, had some of my best work in here, and some less good work. I like having been able to use the GD platform as a companion app, was great fun really. it's great to be able to put all your pictures up and see them side by side, i tried to keep it organised so you and I can see some interesting things like the "three stages of LST" and other interesting nuggets of info. Speaking of nuggets I'll try to get some more and some better pics of the nugs in. Hope you'll visit this again :rocket:

EDIT: made some bubble hash for the first time, grower's priviledge ! only used the stems stalks and leafs for it, and it came out really delicious, smells like perfume, burns like incense and tastes like vanila and spices/hash lol basically used some bubble bags , rand the water through once, got negligeable 120s 75s and 45s but got some 25 quite a lot. ran it again, same results with just about the same amout of 25s, i thought i could go a third one, but got negligeable everything lol. Two passes for whatever that is in bubble hash lol, it's still got to dry for another week - bubble hash is kinda of the grower's priviledge, definitely recommend doing it ! :rocket: