Strain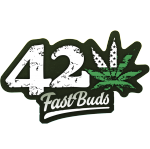 The Gorilla Glue buds were phenomenal. Tight dense huge and long. I pushed these two plants really hard with nutrients..I didn't do a weight of each strain, 674 is total between 4 plants. I had one phenotype with the GG plants but it still produced phenomenal weight considering the lights I used. Alll the blue light stopped working 1 week in on my Par600. I was running well under 500 watts total and still cured 674 grams. This is what good supplements, fertilzer and care can do for you. I did use a lot of supplements for the results speak for themselves. If you want my recipe feel free to ask
The Outcome
What's on the scales?
Bud dry weight
What's on the scales?
Bud dry weight
Harvested
4 plants
Number of plants harvested
Tastes like
Earthy
Fruity
Pine
Feels like
Creative
Nutrients
Lights
Commented by
RonnieB
This was my first grow and I made a few mistakes. My biggest was waiting too long before harvesting. I wrote to the breeder and he told me I should have cut all nutrients at day 75+ and just use water from now own. I grew mine 94 days and I feel this hurt my overall yields. The buds were not as frosty at day 94 as they were at day 80, thats a fact. For you new growers I can't advise using a quality silica product with every grow. RAW NPK silica is the best I've seen. When you are mixing with silica. ALWAYS add it first, wait 15 minutes and then check your PH, adjust if necessary and take notes of what you had to do to get your Ph lowered so you don't have to wait 15min every time, because Silica will raise your PH. Once you get that routine figured out, use it with every watering. Silica makes plants extremely resistant to stress and rookie mistakes, especially PH Swings, its a must have. Your nodes will also be closer together, and closer nodes means tighter buds. Silica makes your limbs and stem extra strong too, less chances of buds breaking your branches due to weight...So please if youi listen to one thing I wrote down make it this..USE A GOOD SILICA and a HUMIC ACID thats at least 50%
Smoke review
Grow Questions
RonnieB
week 4
started grow question 2 years ago
How do these plants look to be 4 weeks and 2 days old?
How are they looking? They were seeds on August 21st and are my 1st indoor grow. They seem to be ahead of most plants at the same age. Everything Im doing I learned here..
Hey!

For being for your grow these look great for 4 weeks of life. Nice job!
I would say just keep up what your doing, it's going good for you! :clap::clap:
RonnieB
week 4
started grow question 2 years ago
Smaller plant.....
The only difference is the smaller plant isn't getting the foliar feeding...I forgot about that..Can foliar feeding make that much of a difference?
Show all Answers (2)
hey there RonnieB, foliar feeding makes a huge difference at all stages of the plant's growth. that's because leafs absorb most nutrients with an efficiency of 80%+ whereas roots have an absorption efficiency of something like 20% more or less depending on pH and chelation. So clearly if you spray , you can spray nutrients as well as cal mag with great results. to spray nutrients try spray kelp extracts which also contain auxin, the plant growth hormone. In fact the first three weeks from seed , you can spray the plant up to 6 times a day. cal mag is a great one to spray also, twice a week if you need to , or if there's a deficiency, it will make the plant rebound almost instantly. great technique to have ! Hope this helps ! :rocket:
RonnieB
week 9
started grow question 2 years ago
Lighting
Would better lights improve this grow? I am hoping to buy an Electric Sky 180 or 300. From what research I have done, and it was a lot. I never found one complaint and they're designed specifically for 2x4, 4x4 and 5x5 tents.
Hey Ronnie, are you unhappy with how the plants are developing with your current lights? They seem to be doing the trick man your plants buds aren't lacking or anything. There are a lots of light manufacturers out there, and so many options that its hard to give advice on every brand. My advice would be to really think about whether or not you really need to get something or not. I see you have some MarsHydro leds.. listen man.. from what I can see you're getting good results the buds are plenty fat and developing fine. Don't break the bank unnecessarily. Check out this page https://www.migrolight.com/whats-the-best-value-grow-light/ Migro does actual tests to compare grow lights and gives you the actual numbers which can help you make choices on best bang for your buck. Good luck in coming to a decision.