Strain
This strain grew without my help. You could literally pour bleach on them and they would be fine. :joy::joy:(sarcasm)

Phantom OG is a Sativa dom. hybrid that derives from a cross between og kush and phantom cookies. This strain grew extremely well with no problems or backlash from training or stress techniques. This girl coats herself in resin with a huge terpene profile of walnuts, diesel, and a berry undertone to finish. Buds tend to be a moderate size with good trichome production. If you're looking for a strain with good flavor and a high to kick out your thc tolerance, then this is the strain for you! Barneys Farm delivers in producing high quality genetics for cannabis enthusiasts like you and me :alien:

UPDATE* Smoking 1 month cured bud. Bud is compact and dense. Smoothest bud I have EVER smoked. Not due to my grow but just due to the strain in general. This strain is the tastiest smoothest smoke especially in a pipe or bong. You wont be coughing and you'll be wanting more. Sure good flushing helps but this beyond GOD. Update strain 9/10*s. Heavy cerebral high with a moderate body high. Helps with depression, insomnia, anger, stress, appetite, and so much more in smaller increments. Damn I'm gonna be buying more of this :the_horns:
The Outcome
What's on the scales?
Bud dry weight
What's on the scales?
Bud dry weight
Harvested
2 plants
Number of plants harvested
Light
300 watt
Total light power used
Tastes like
Berries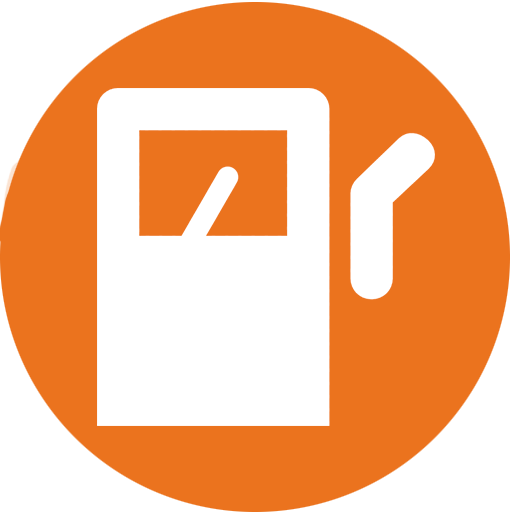 Diesel
Nutty
Feels like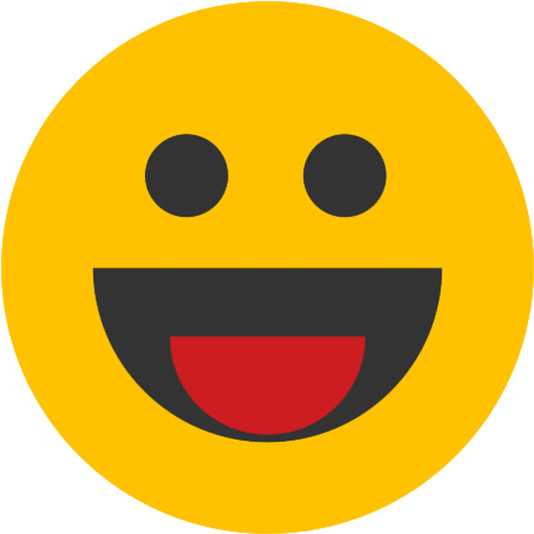 Euphoric
Giggly
Relaxed
Dry eyes
Dry mouth
Nutrients
Harvest view lamps
Commented by
Visions

1 month ago
Wanted to give a shout out to everyone that helped my first growing experience. I believe I have learned so much from all 3 growing experiences especially as a first timer. Good genetics are where the REAL dank comes from. Barneys Farm did not disappoint. These buds grew so smooth I felt like a master grower. I believe this strain could get even bigger results with the right training. I will definitely grow this strain again in 3 gallon pots with lots of HST. With minor training she turned out pretty swell.

The Grow: Growing this strain as I mentioned is practically a damn joke. She responded so well to growing in a solo cup(weeks1-3) that I practically gave her a few ml of water out of a dropper every other day and sometimes 3 days without water. As she grew, I gave some minor training, topped them, and tucked some leaves. I believe with the right training and an extended training regiment in the vegetation cycle for this strain, you could kill yields with this frosty/fast flowering strain. Any defencies I had were quickly cleared with cal-mag. She never actually ran into any problems besides some light burn due to the LEDs being too close in super late flowering. As she grew, her leaves looked more vibrant each day. Her buds simply swelled over time and became so frosty that I have no idea what I am in store for.... She got a good scent around week 3 in flowering and every week after that became more dank smelling each day. She smells like nuts, citrus, skunk, and lemon zest. I believe this strain is a hit when it comes to growing. Overall I'd give her a 10/10 out of any strain I've grown for now. She responds well to any training, nutes, and transplants. This is by far a strong resistant strain. She smells good, grows strongly/quickly, and hopefully the smoke is as good as she smells or eventually tastes. The phantom og is an easy growing strain as I've mentioned several times. I want to also try a better nutrient line(fox farm)for increased results. Not downing the ole OG fox but there is a new line of nutes now days. Until next go on these girls:the_horns::drooling_face::sunglasses:

The Dry: These buds are 1 to 2 inches thick. Nice and dense. I love the aroma of citrus and hops they give off. We are currently on day 2 of drying and I can tell yah, these buds smell NOTHING like chlorophyll. This strain is super powerful with terpenes. I believe the cure is gonna give a knock out smell, that's how strong it is. As she is drying, I am drying her at 66 degrees which is nice and cool, a small USB fan at the bottom of the tent. The fan was pointed outwards for the first 2 days. Now going to have it blowing more inwards to the wall to give a little less airflow for 1 to 2 more days the rotate back for a finish on the dry. So far the drying is turning out really pleasant and easy. Day 4 of drying and the outside of the buds are starting to crispn up. Another 2 or 3 days and she should be fully dried. We are now dried and jarred. They are crispy on the outside and the smaller stems snap. They will continue drying as we burp the first couple of days. Ended up taking the buds down at 5 days. Ended up being perfect for these dense nugs!

The Cure: We are idk how many days into the cure. Probably 3 to 4. My roommate and me are taking a smoke now. She weighed at 2 oz give or take. Not the biggest outcome but total harvest between 5 plants all together that includes GD not included, 7 oz which I cant complain. Learning that bigger yields will come from better training. I did however get the sticky icky/trichome regiment down on this girl. I will post more pictures once I get to 2 weeks into the cure. I will say her buds are so good damn sticky. Excuse my language haha but let's be honest, this shit is dried and being rotated/cured and it's what I'd call the sticky shit you'd wish you'd had. 10/10 on quality bud Barney! :the_horns: curing is still going well. Very sticky buds as I mentioned earlier. We are weeks or close enough to say these buds have cured up nicely. They have mainted an easy 61 to 62 rh after the first burp. I really over thought this and now its time to perfect the process! The buds turned into hard dense fluffy nugs.( no commas needed).

The Smoke: When you smoke this strain, you feel an earthy taste that initially hits your throat with a hint of diesel on your tongue. Other flavors include berry and nuts which are very prominent in the smoke. The high hits you with a very dry mouth and a slight blur to your eyes. You get a sense of relaxation and happiness with short giggles every now and then. We loaded a huge kied bowl from some of the bowls ard my roommate and I were absolutely blazed. I smoked both phenos and the one phenos that frosted more than she fattened, really knocked me on my ass. 9/10 for a delicious smoke and potent high. The high is perfect for regular smokers especially when you want to change it up. The smells is also amazing in the jar with that nutty, berry, and diesel undertone. As the high hits you with all it's great effects, it hits with a moderate body buzz and strong head high. You'll notice that you cant speak full sentences all the time or you blank out and forget things. Phantom Og is a great evening smoke because once you let the high start climbing down, you start the feel the sandman on your eyes. The highs greatest focal point is the sense of focus. I AM NEO. You may not be able to dodge a bullet but you will kill some time lol. As long as you keep puffing however, you'll always be in a wonderful state of mind. :alien::crossed_fingers::ok_hand:

Ups and downs: The ups and down with this grow really derive from my own techniques or any issues or "ups" I had during the grow. Genetically speaking, I had two different phenos of phantom og. The 3 gal fattened much quicker and showed a significant amount of frost while the 1 gal pheno showed double the frost but not as fat of buds. I dont believe this to be a pot size difference obviously. This wasnt a problem but instead I was able to try two different phenos/potency levels based on the new amount of trichomes on the smaller gal. The strain grew extremely well even with higher heat levels and even lower humidity levels during the grow. I never noticed defencies throughout the grow besides the fast amount of water these girls can drink! Make sure you feed these girls nutes in week 3 or 4 or at LEAST start. You'll noticed rapid nitrogen defencies later in growth or any other common decency if you dont start the nute regiment early. I used lst as it shows in the diary. I didnt do much besides topping and pulling some branches but I did learn she responds well to hst. During the veg. Period, I accidentally snapped two branches off each node. Just enough to snap the skin. She recovered quickly without any help(duck tape included) and in return you could see bigger bud growth on the affected branches VS. The branches that were not affected. Phantom Og also produces moderate size buds and can create heavy yields with this training method. This was one of my only downfalls but this grow was for experience. I want to thank everyone for tuning in to my grow. The bud as I said is great for experienced smokers with thc levels of 18% to 24% and a flavor out of this world. After a full report, I will be updating this strain to 9/10. Thanks for looking :dash::the_horns:

UPDATE* 12/9/19 MY FIRST, growing experience won 3rd place in the November 2019 Newbie of the month contest. Thanks everyone that followed and liked :pray: 2020 is going to be a beast:the_horns:
Grow Questions
Visions
week 2
started grow question 4 months ago
I'm looking for a basic feeding schedule for fox farm nutrients. I plan on using fox farm trio, with cal mag later this grow. Any feeding schedules that you think would work for me would be very beneficial to my grow!
Show all Answers (5)
So basically in soil your going 6o want to feed with the nutrients once a week . The other feeding you give during the week should only be ph corrected water . This will allow your plant to fully absorb everything in the medium preventing the root zone from becoming what we call "hot" which will eventually lead to nutrient burns. When adding nutrients its important to remember that the dosages written on your bottles will be for fully mature plants . I would advise that you give 1/4 of the recommended strength and work your way up as your plant needs it . Soil retains nutrients really well and so its important to be careful. I hope this information helps you on your journey ! Happy growing !
Visions
week 5
started grow question 3 months ago
I've read a lot when it pertains to defoliation. My plan is to wait a week or two longer before I defoliat them for the first time. Any suggestions on defoliation? I understand trimming leaves that block bud sites bud any other advice would be helpful!
Show all Answers (3)
No other advice than tucking the leaves that are blocking light to the lower budsite and it is the only reason to defoliate except if you wanna go fancy. Don't remove a leaf that the plant could use if this leaf is not blocking light because it will be used by the plant for photosynthesis
Visions
week 9
started grow question 2 months ago
Looking for a detailed dry and cure method. I keep asking so I can get more opinions. Was thinking of just using my grow tent for the dry. Hang up side down until dry with temps at 70 to 65. Humidity should stay at a 45 to 50 with help of my ac infinity. Opinions??
Show all Answers (4)
Stick
answered grow question 2 months ago
Hi @Visions! Yeah, hanging the stems upside down in your grow tent can be a perfect drying process! But you need to control your RH (~50%) and have a continuous temp (20-22°C / 68-72°F). Harvest before the light turns on, for maximum potency & terpenes. Terpenes and THC are degraded by light and heat during the daytime. Keep your trim wastes to make some canna-butter or bubble hash. Also when trimming, take a break every 10 minutes to remove the glue/hash/stigmas from your scissors, this will be your first joint, you can smoke it while trimming! Depending on your environment and weather conditions you might need to increase or decrease the relative humidity, you can use a mister (to increase) or a dehumidifier (to decrease), be warned that a good dehumidifier is quite expensive. Jars are the best way to cure, but don't forget to hide them in the dark, once again light will damage your product. Be very careful about your drying process, check your buds everyday and don't rush it or you will ruin your final product. Too-long drying on the other hand can lead to mold/bud-rot issues, this is why a daily inspection is more than required. Once buds seem dry, put everything in jars for the curing process (grandma's glass jars are perfect), keep on watching the buds frequently, mold can corrupt and destroy your product very quickly, you just need to open the jars 5mins everyday and move the buds for a close inspection + air freshening. Finally, act as a cooker with its fresh products : try a bit of your product whenever you think it's ready, your smoker's skills will help in setting up the perfect curing process! Hope these advices will help you, let me know in the comments section if you need any further information, and happy growing! :facepunch: