Strain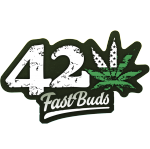 Grew really well & bushy, took a week of veg longer, then grew around 20cm a week during it's flower stretch. Had many many more flower nodes than my other plants, had an interesting bud structure, very tight and dense. Long colas with loads of bud spots branching out. Smelled very good during flower something like pine and pistachios. Very much likes the extra space of a 10gal pot and CO2. Takes an extra week to cure I think. Smells great in the jars. Bag appeal i do like with all those hairs, many more than my other stains. Frost level is chill, not madness snowstorm level. Puffs up nicely in the grinder, smells like lemon peel when you grind it. Smokes nice very soft snow white ash, not harsh at all, and bit sour on the inhale. Tastes like Pistachios, Earthy and coffee. High is strong at first, then very energetic and creative for a while, mellows out into a forgiving body high. You can fit six 10 gal pots in a 4 by 4 without all my mistakes if you dial this one in you can have a low maintenance tent that might make a cool pound and a half. So yeah, will be growing this again.
The Outcome
What's on the scales?
Bud dry weight
What's on the scales?
Bud dry weight
What's on the scales?
Bud wet weight
What's on the scales?
Bud wet weight
Harvested
1 plant
Number of plants harvested
Light
600 watt
Total light power used


Tastes like
Earthy
Nutty
Feels like
Creative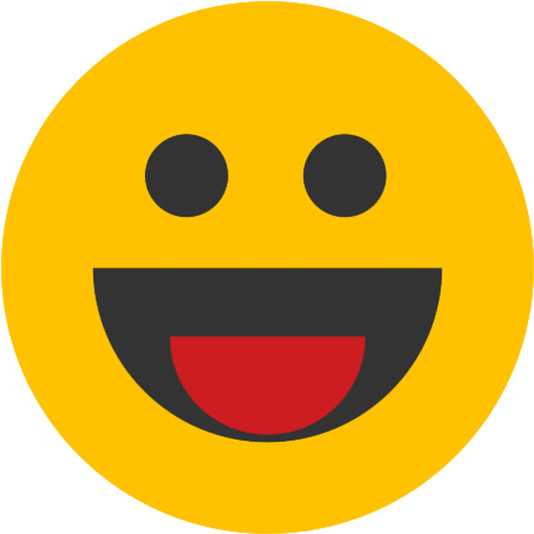 Euphoric
Sleepy
Dry eyes
Dry mouth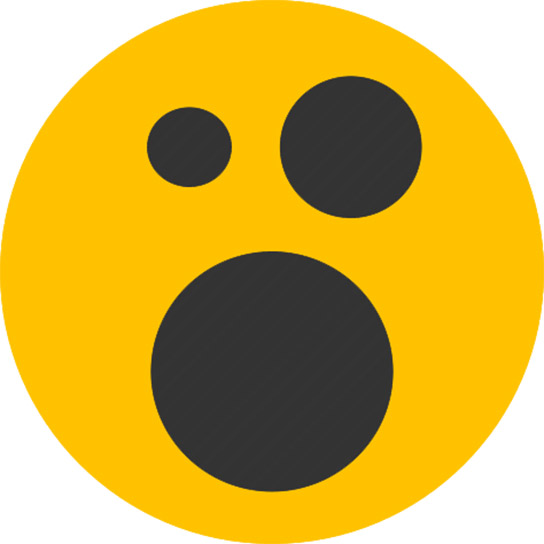 Paranoia
Commented by
CRiSPrGrow
Gorilla came down three days and ten hours ago, had the whole grow room to spare so she was hung whole upside down after just a bit of trimming for the main fan leaves that sort of thing. First day 24°C 60% humidity, second day 26-28°C 50% humidity, third day 25.5 °C 35% humidity. I had the exhaust and the fan going which gave this very nice light indirect breeze on these ladies. Really amazing smell that i had not really noticed until D-day, pistachios and christmas pine. Thought i was golden until i realised they were drying faster than i wanted. Ended up with 65/70% humidity which made these buds kinda airy in a way. Also the way the gorilla grows there were loads of tiny stems everywhere was a killer trying to get them out, ended up mincen some of the buds somewhat. Gorilla glue is absolutely a great auto to run. In ten gal it was tripple the size of my stunted one. 370 wet, hopefully something close to 100 dry - let's see I'll update in a couple of weeks.

The gorilla grows bushy quickly, by week 3 it was noticeably more bushy than the rest. Kinda took an extra week to really start flowering then it stretched 20-50 cm a week for four weeks. In all it's close to 1.5 meters in height, loads of colas, maybe twice or three times as many as the GSC. Next time i'm gonna prune the flower nodes further down the cola.

The buds themselves are quite thin, but rock solid much harder than any other strain i've grown so far - but this is my first time growen so take that with a grain of salt. The buds are covered in frost, trykes all over, oily oily oily, if you touch the buds your hands smells great for a few hours. Fun ! The trykes started appearing quite early and took a while's longer than the rest to get ripe - like truly ripe. So there were absolutely no ambers, maybe i saw one or two, but basically no ambers - this lady got cut down at the height of potency

The grow tent. Once you dial it in it becomes your best friend, but if you're having trouble getting it stable it can become your worst nightmare. I made every mistake in the book. First off i set it up without really testing it with the lights on when using it as a germination room. Worked like a charmed until i turned it on. Took me weeks to figure it out. In the end running the AC the whole time through all of summer until it's very last day. 600W HPS through summer is not something i'm gonna be doing again. With my wing reflector there was nothing i could do except keep the lamps high, led to a lot of stretching. Cool tube is the only way to go. The HPS started flickering half way through veg and it died while I was away. I ended up going through 5 of those small fans until i realized & got a box fan. Once I accidently had it pointing straight at them for 8 hours or more a couple of times on max.… So i got a white 150W fan from china i also got Silent TT 123 W fan and hooked it onto the cool tube. Great fan, huge, black, strong, and with temperature control. I call him big dick cop killer because he's black and beats the heat. get it? Had two 90° bends outflowing for the exhaust and the heat just wasn't getting dissipated quick enough. Both of them together I could rest my hand on the cool tube with ease.

i was able to test out temps and lux at various points in the grow room and figured i could have up to 4 degrees difference between the base and the top of the plant, still got it pretty stable. I had differences in lux from several 100 to several 1000 different places in the tent, probably because I was hanging the filter, the fan and the cooltube all crooked by then, but at that point my grow was a slow moving trainwreck. I had everything I needed to dial in my lamp to plant distance too, but couldn't.

I went bio which was nice, but i think I should try synthtetics or a mix next time. The soil spawned some flies which were easy to get rid of. Then when i tried measuring the EC of the soil, i'm afraisd that the soil particulates kind of skew results. Thought the soil could buff out anything really but rhizotonic had the better of me before i could get my PH strips in.... not that it matters but I broke my PH meter pretty quickly anyway. Live and learn !

Watering itself I think is something you should pay attention to, you don't want to be pouring it out and getting your soil compacted from the water. Seedlings are a different thing, not too much water, don't keep the medium too wet, maybe watering with precision is something that could be done. Using the liquid ferts was quite tedious, and I have doubts about using all bio in general, using liquid fertilisers regularly in soil, and following the labels. Thing is you shouldn't really need much of these ferts in soil anyway, yet still got cal mag deficiencies so you tell me!

Well there's a fair few things i wouldn't do again, like grow in the heat of summer with a 600W HPS and the AC on. I fumbled around before I had my dimmable ballast, and stressed out the seedlings which is a no no. Once I got the ballast I lowered then raised the intensity from 250 to 600 in three weeks light stressing my poor babies even more. It never occurred to me to plan out a grow, next time i'll definitely plan it out and make sure I'm kitted out a bit better going in. Same for the grow room, avoid bends in the piping, set the thing up a run it before i throw the plants in there, wont hang my filter above that high, and keep the fan on the ground maybe. Grow room wise I'm kitted out, got everything I need, but next time will install some 70 micron mesh in all my intakes just in case. Also never growing without cal mag again even in soil ! I'll probably do straight drops into forever homes directly too, no sense faffing about like the @silverback_guerilla :joy:.

It's not all bad news though, loads of things i would do again. I would even grow in soil again, especially now i have a bunch of soil ferts from america (thanks @mrs_larimar !!!). I wouldn't mind using the 600W HPS again, worked well enough ! most importantly i will be using TNB CO2 again because it makes a clear difference even if i don't have any of my own grows to compare it to. Another critical thing i did which i'll be using again is the chelation agents, i'm going to want to stay more on top of those and might even use as foliar spray on XXLs between weeks 3 and 4 veg. I ended up spraying rhiz second to third week, will definitely add some cal mag in the foliar spray. Mag sulfur supplement is going in next time too, if you put a lot of light, you need a lot of magnesium, so that's happening again for sure. I've been looking at predator insects pretty seriously, ladybugs are a must clearly, but I might throw in some other ones too just to be sure.

It's a lot about what you do when you're not growing , learning about it, meeting great folks (see the comments for all my thanks), and enjoying watching a plant grow slowly. I learned so much about a plant that's been a part of my life since I was eleven, I think I was 15 when I first thought it was silly not to grow, fifteen years later I can't believe how long it took me to try it out ! Getting a crash course in horticulture, using a tent, and generally learning about the bio-dynamic world that surrounds us was really rewarding.

Just got some cool ferts in the mail all the way from America, so thanks to growgreentrees.com and growcaps might try them side by side. Expecting some cool testers soon too so thanks to @pharmaz my boy past the bridge ! I'll pop those right in FTB5, Auto Zkits, and something else I don't know yet  cream cookies or lsd35? I really wanted to get out of the dirt with some coco or DWCs but oh well another soil grow can't hurt ! A big thank you to @mrs_Larimar GD and the folks at trim bag for the gear ! I've already got a spinning blade thing, so let's see how this compares , but at least now I've got cool scissors to do all that trimming – bless ! Just wanted to say thanks for holding my hand to a few folks @mrs_larimar of course, thank you so much and looking forward to some fun times on gd; my main man @mudbug great hanging out with you growmie ; @pharmaz and @silverback_guerilla; new friends like @bigdaddyk @valhallasgarden and @slimsativa; My ghost brother @beans, check out his one leaf GONNA MAKE IT GONNA BEAST IT ; Everyone who stopped by to help me @B4RNS of course, @farmerbrett too, @hawkbo, @tryhard, @tonino, @tazard @mad_scientist @spinnergrow, @poleeg1986 – he's an amazing European canna porno director check out his gorillas my good lord save me; special thanks to all the Growvengers, and the @dudegrowsweed ; @wheetobeme, @experimentgreen, @weedeep, @chi_town_white_boy @chillum_mafia and even @mulch – play your part man bless ! Thanks to Nico @fast_buds for some cool testers, my favorite hat and some fun times on GD !

A final recap of everything I learned (see for yourself in the diary) : never buy a kit, buy local, buy direct, less is more, go big on fans, keep refills around, always add CalMag CO2 and chelation agents, no bends in the pipes, cover your intakes with micro mesh, nail the first couple weeks of flower and it's smooth sailing, always protect your eyes ! Just one last thing though: have to say it's pretty great having access to all the best horticuralists from around the world. Shout outs to all my North American and South American grower friends, @russiangrower and all the east European growers, my Scandinavian friends, Spanish and German growers, and African and Japanese growers, I don't understand everything you're saying all the time but I like your style ! You won't know until you grow ! Dassit :rocket:000000
Smoke review
Grow Questions
CRiSPrGrow
week 1
started grow question 5 years ago
Hi all! It's my first time germinating , and I'm going to use jiffies . I ll be transposing these to 7 gallon fabric pots. I want these ladies to really root in and get comfy so my question is : can I hydrate the jiffies with a CANNA Rhizotonic solution to sort of promote growth?
Resolved
Techniques. Defoliation
CRiSPrGrow
week 2
started grow question 5 years ago
Can't get my temp below93F!I've put one 150 extractor on the filter, one behind the light, another one above my tent, and a 125 at the end out the window (+100 blowing in). I've got a dongle to reduce the input to the lights (600W) but i dont want to... how can i lower my temp?
Resolved
Techniques. Defoliation
Show all Answers (2)
MUDBUG
answered grow question 5 years ago
I would worry about temps until once they hit 100° in the 90s is pushing it but they should be fine i would cut your light off at the hottest part of the day i would go 18 6 shutting off at 10am are 12 noon keep close tabs on watering you will have to feed her a lil more in the heat figure out the times shes the hottest and make that the off time this should keep the temps down enought to help her get sum b- vitiams in her u got this are BUY A AC:+1::+1::v::v::beers::beers:
CRiSPrGrow
week 7
started grow question 4 years ago
I ovawatad, and possibly ova nuted my plants which led to all sorts of deficiencies (cal/mag/iron). The 24/7 light cycle didn't help. I've reduced the cycle to 18/6 and waited enough to start watering again which my plants appreciated.thinking of using cal sulfur sup: thoughts?
Show all Answers (1)
Hi there ! Your issues combo is : over watering + deficiency + heat + real EC Unknow (broken EC meter) + light off during 3 days. For all that reasons I would not recommend you to do anything now but wait for the soil to be dry and then water with clear water 2 or 3 times without water runoff. I don't think you will need cal sulfur but I could be wrong about that ! Hope it will help you :grin:
CRiSPrGrow
week 13
started grow question 4 years ago
How often do you turn your pots indoors, i noticed a few weeks back that turning them kinda helps but i dont know when or how often to do it, i swan someone do a quarter turn daily, but I ve been kind of doing it at random tbh, what do you do?
Resolved
Techniques. Defoliation
Show all Answers (2)
Hello @Bulbi ! You don't have to turning the plants. No matter if you turning them around your plant will receive the same amount of photons emitting from the lamp ! Nothing will change that. The sun didn't evolved and started moving for the favor of the plants but plants evolved in order to take advantage the movement of the sun and maximize the photosynthetic rate by using various mechanisms called tropism. One of theme is called positive phototropism ( its the phenomenon that leaves turning towards the sun). The only thing that you can achieve by this is a more uniform growth but the total weight of yield will be the same. Happy growing ! :facepunch:
CRiSPrGrow
week 14
started grow question 4 years ago
Hey all I'm waiten for my trykes to all get milky only a few clear left now I wonder should i extend the night cycle by a couple hours or the day cycle by a couple hours ? have you grown gorilla glue how many weeks you leave it at?
Hey bulbi i know this Q is a few days old but i just wanted to chime in. 1st get job with the grow the buds look great. 2nd i know you've had auto running in this diary and they can handle different light times compared with photoperiods, but in my opinion if youre so close to harvest i feel like leaving your light as is is best so you dont stress the plant so close to harvest (not raising light hours that is.) However if you were attempting to try forcing a plant to mature I think lowering light hours can work...it definitely can with photos, I'm sure some would say autos are on a clock and these tricks don't work...but id have to disagree as autos are still a "hybrid/modified plant" and can still benefit from lots of traditional tricks and methods. If you could have manipulated your humidity...like here i can do that, cause a low humidity that helps my trichromes...otherwise ive heard keeping your temps at a moderate level will help as well. I havent personally done gg but from what I've seen most autos seem to have that sweet spot of 10-15 weeks. But i have heard the "xxl" strands can take longer than a usual auto.
I hope this gave you any useful info and happy trimming and curing to you. :v: